Indoor LED Light
Energy index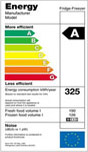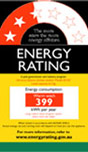 Certificate









Green Partner






THE NAME:
18W 4 Feet PIR Sensor T8 LED Tube
Model:
NW-LED-TUBE-PIR-T8-18W-1200-W
Place of Origin: GuangDong, China
Brand Name: Neway

View Enlarge Image
Description:
18W 4 Feet PIR Sensor T8 LED Tube Energy-efficient Alternative Lighting Contrast Schematic Diagram 


18W 4 Feet PIR Sensor T8 LED Tube-Size Photo 


18W 4 Feet PIR Sensor T8 LED Tube Specification
Product Type: Underground parking garage floor hallway corridor indoor lighting, indoor lighting energy-saving renovation of the 24-hour lighting project
01. Intelligent Sensing Method: PIR Sensor
02. The Infrared Induction Lamp Constitute: Infrared sensor PIR, smart drive power supply , LED fluorescent tube
03. Core Sensing Devices: NICERA PIR Sensor, Fresnel lens
04. Sensing Distance: Straight-line Distance of 6-8 Meters, a Height of 3-4 Meters Hanging High Suspension Sensing Area for the Range of 8m in Diameter
05. Sensing Angle: 140°
06. Lighting Delay Time: 30 seconds, and adjustable for 35 seconds, 45 seconds, 60 seconds different lighting time delay
07. Speed of Response: 0.3 seconds
08. Full Brightness Power: 18W
09. Micro-bright Dormant Power: 6W, Dormant Adjustable Two States Micro-light Mode: 1. Power consumption can be adjusted to completely shut down all off state after full brightness, 2. Power consumption adjustable for different micro-light sleep standby power, for example: 2W, 4W, 5W ... full brightness micro-light state.
10. LED Type: SMD 2835  
11. LED Quantity: 100pcs  
12. Color Temperature: Warm White 2800K-3200K, Natural White 4000K-4500K, Pure White: 5000K-5500K, Cold White: 6000K-6500K
13. Working Luminous Flux of Full Light: 1513LM
14. Micro Bright Sleep Luminous Flux: 568LM, In accordance with the adjustment of the power of the set time, the recovery to 10% , 20 %, 30% the micro light flux of the different brightness
15. Input Voltage: AC190-240V, AC100-140V, Custom 
16. Input Frequency: 50Hz, 60Hz 
17. CRI: ≥70Ra
18. Sizes:  (L)1198MM*(Dia.)26MM(not include the PIN stitch length), (L)1212MM*(Dia.)26MM(not include the PIN stitch length)
19. Lamp Shape: Oval, circular (optional)
20. Beam Angle: 160°
21. Lamp Holder: T8, G13 
22. Power Factor: PF≥0.9
23. Power Conversion Efficiency: ≥85%
24. Cover Material: Aluminum+PC Cover
25. Surface Color: Milk White, Frosted, transparent, stripes, mist (optional)
26. PCB Circuit Board Material: FR4 Fiberglass Circuit Boards
27. Working Temperature: -20℃~+40℃
28. Storage Temperature: -30°C~+50°C
29. Storage Humidity: 10%-90%RH
30. Life Span: ≥50000 Hours
31. Certificates: CE, RoHS
32. Warranty Period: 3 Years
18W 4 Feet PIR Sensor T8 LED Tube Working Principle Picture 

18W 4 Feet PIR Sensor T8 LED Tube Working Principle:
LED PIR Sensor Tube use Human infrared sensor PIR technology, to truly car lights, people and cars go the lights dimmed smart sensing mode, an excellent 24-hour work smart energy-efficient lighting products, related works (18W T8 The induction lamp 1200MM example):
1.Dynamic lighting (person and cars) mode: When the person or vehicle entry and exit: induction straight line distance of 6-8 meters, a height of 3-4 m suspended high hanging sensing area is eight meters in diameter, intelligent infrared sensing angle of 140 degrees control area. signal in the Sleep LED infrared sensor lamp will wake up automatically lit, the power of 18W to replace 40W ordinary fluorescent tubes, people walking with owners parking, vehicles or people in the induction of the activities in the Area , the induction lamp will always maintain full brightness.
2. Static lighting (no person and cars) mode: unmanned vehicles entering and leaving, lamps are in a micro-light sleep standby power consumption of only 3W, namely: fully achieve the secondary energy-saving double power, double the brightness of the perfect lighting effect, press shall be allocated between the light source, both to meet the requirements of the surveillance cameras lighting, saving electricity consumption and maximize
Remarks:
2-1. consumption adjust to completely shut down the full brightness after Quanmie state;
2-2. Power consumption can be adjusted to different micro-light sleep standby power, micro-light Example: 2W, 4W, 5W ... full brightness.
3. Between static and dynamic mod : When a person or a car to leave after 30 seconds of the sensing area (lighting delay time), infrared sensor lamp automatically re-enter sleep mode state power of 3W.
Remarks: the adjustable car or person after leaving the sensing area lighting delay time, for example: 35 seconds, 45 seconds, 60 seconds micro-light sleep standby
18W 4 Feet PIR Sensor T8 LED Tube Packing Details 

Packing: White box packing, Custom color Box
N.W.: 0. 32KGS/PC
Outer Box Sizes: (L)1260*(W)205*(H)185MM
Outer Box G.W.: 9.3KGS
Qty/Box: 25 PCS/Box
18W 4 Feet PIR Sensor T8 LED Tube Quality Inspection   

Installation instructions and precautions:
1.Must cut off the power before installation. First check what drive fluorescent tubes. Electronic drive mode or inductors (coils) drive way? If electronic drive, To power apart originally connected with the electronic ballast, lamp and electronic ballast cable need to cut. If Inductance ( coil ) ballasts drive, you do not change the other lines, just remove the fluorescent tube and starter.              
2.Before Formal alternative replacement installation, Neway Lighting remind-The voltage range of related installation to be completely in line with the use of LED sensor lamp voltage, then turn off the power switch , rotary remove the traditional lamp, open bracket cover, remove the electronic ballast and starter set to be confirmed.
3. Mains AC input zero, the Firewire two tap two bases, and good insulation measures (wiring head position wrapped electrical insulation tape), attention to the need for electrician knowledge of the safe operation of the staff, such as the user does not have operational knowledge of electrical safety shall call a professional electrician check the wiring is correct, replace the bracket cover (locking screw).
4. Mounted the same specifications length LED sensor lamp on the bracket, close the total switching power supply, open the replacement lamp switch can be energized lit lighting use
Warnings
1.Products does not apply to sealed unit with dimming lamps
2. Avoid installation in high-temperature heat sources, superheated steam, corrosive gases, high-calorie, high- humidity environment place District
3. Installation and removal of products, must power off to avoid the risk of electric shock
18W 4 Feet PIR Sensor T8 LED Tube Application Cases   
1.Suitable alternative energy saving reconstruction large EMC engineering:
Government agencies building lighting project, the factory lighting engineering, school energy-saving lighting engineering, underground parking garage | underground parking lighting engineering and expansion, the airport energy-saving lighting transformation, hotel lighting transformation, hospital lighting energy saving reconstruction, marketplace lighting engineering modification should be long hours every day or 24 hours lighting of large lighting energy saving place.
2. Main application fields:
24 hours lighting lighting area: area stairs, elevator swing, toilet, basement, hotel and office corridor corridor lamp, porch, warehouse, underground parking garage, underground aisle, subway lighting, become at present stage instead of long time (24 hours) work traditional induction fluorescent tube most ideal secondary energy-saving LED lighting products.