Indoor LED Light
Energy index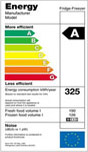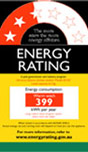 Certificate









Green Partner






LED Tubes
We are professional LED tube manufacturer and supplier in China.We can produce LED tube according to your requirements.More types of LED tube wanted,please contact us right now!
10W,12W,14W,15W,18W,20W,22W,25W,30W,40W as our standard LED tube wattage. 2feet,3feet,4feet,5feet,6feet as our standard inch LED tube length for buyer selectable,also custom long tube length,mm,cm,m metric unit are all available for LED tube.
Most of LED tube is direct replacement of traditional fluorescent tube and grille light,also widely used for parking lot,residential,warehouse,signage,office,railway station,train, bus,hotel,shopping mall,household lighting and other indoor lighting application field.

If you cannot find the information you want, you can search for more products
LED Tubes
Information is through here. We are dedicated to providing you with more
LED Tubes Manufacturer
. Anyway, thanks again for your kind patronage!