Indoor LED Light
Energy index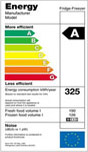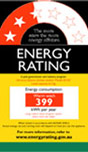 Certificate









Green Partner






THE NAME:
Outdoor LED Module 4 LED
Model:
NW-LED-MODULE-5050-4-IP65-DC12V-SW
Place of Origin: GuangDong, China
Brand Name: Neway

View Enlarge Image
Description:
Outdoor LED Module 4 LED Photos  

Outdoor LED Module 4 LED Specification


01. Waterproof Technology: Full seal injection type IP65 Structure
02. Function Name: LED Light Module | LED Advertising Module | LED RGB Module | LED Backlight Module
03. OEM|ODM Brand: Neutral  * Customer OEM | ODM customized | custom requirements, the molded printed customer brand LOGO logo
04. LED Brand: Epistar
05. LED Type: SMD5050  *Custom
06. LED Quantity: 4 LEDS (Single LED Module)   
07. Input Voltage: DC12V
08. Driven Approach: Constant Voltage Drive LED Waterproof Module
09. Rated Power: 1W (Single LED Module)
10. Number of Connections: 20-25pcs(Max)
11. LED Colour: Warm White, Neutral White, Pure White, Cool White * Custom Red | Green | Blue | Yellow | RGB Full-Color LED Waterproof Module 
12. Colour Temperature: Warm White 2800K-3200K, Neutral White 4000K-4500K, Pure White 7000K-8000K, Cool White 10000K-14000K
13. CRI: ≥70Ra
14. Luminous: 65LM±10%
15. Material: Fiberglass board the PCB FR4 PCB, Flame Retardant | Antistatic RoHS environmental PVC
16. Cover color & material: Rice White  *Custom
17. Size: L37*W41*H5.7MM
18. Beam Angle: ≥120°
19. Working Temperature: -20℃ to +60℃
20. Storage Temperature: -40℃ to +80℃
21. Control Mode: Switch On and Off * Optional modulation controller, DMX | DMX512 control system access smart point control, group control mode, control system, U - Disc LED advertising | radio frequency (RF) control to achieve the various changes in the changing mode LED waterproof module 
22. IP Level: IP65
23. Installation: Double-sided adhesive for paste 
24. Lifespan: ≥50000 Hours
25. Certificates: CE RoHS
26. Warranty Periods: 3 Years



Outdoor LED Module 4 LED Dimensional Drawing(mm) 


Outdoor LED Module 4 LED Luminous Effect 
Outdoor LED Module 4 LED Quality Inspection  
 
Outdoor LED Module 4 LED Packaging Pictures   
 




1. Inner Vacuum Antistatic Bag Size: L300*W250*T0.12MM (80PCS/Bag) 
2. Inner Vacuum Antistatic Bag N.W./G.W.: 0.24KGS / 0.245KGS (20PCS/String)
3. Outer Carton Box Size: (L)460*(W)275*(H)285MM
4. Outer Carton Box N.W./G.W.: 14.8KGS/15.3KGS
5. Qty/Carton Box: 1200PCS/Box (15Bags)



Outdoor LED Module 4 LED 

Connection Methods

 

Outdoor LED Module 4 LED Installation Instruction  



01 Main power cable dimension: should exceed 2x1.5mm2. To prevent damage from overheating caused by overload, the extended module cable (if necessary) should adopt dimension above 0.75mm2/18#.,Cable length between power and module should not be exceed 2m, if not it'll suffer from power loss the total power consumption will also increased.
02 Adopt method 1, the maximum is 20 PCS. (Dont over-connecting)
03 Adopt method 2, the maximum is 25 PCS. (Dont over-connecting)
04 Take off the adhesive tape from the back of modules, stick them in the light box or advertisement board for initial settlement, then fix the module by glass glue
05 The standard number is 20pcs for each string; they also can be cut off on customers requirement
06 During the connection, using diagonal pliers to cut off power cable between modules, peel off the plastic around 10mm, wiring the cables and then connect them to their respective isolation port (the white-red cable heads to positive, the white cable for negative).Do remember check the conductivity and reliability of the cable after the connection, generally, they can't be pulled out of the port by middling force.
07 If there are extra cable for the string-end module, peel off the cable coat by 10mm (around)then connect then into isolation port.
08 To make sure that the waterproof and anti-corrosive reliability, grease some silicon glue (neutral glass glue or waterproof glue.) into the connection port for further protection. 
09 Dont touch the product when they are electrified
10 Use reliable power driver that with certifications. (With short circuit protection, overload protection and over-current protection.)



Outdoor LED Module 4 LED Application 
Outdoor LED Module 4 LED is widely used in advertising lighting,display lighting,billboard lighting,backlit lighting,signage lighting,channel letter lighting,landscape lighting,commercial lighting,home lighting,stage decoration and others outdoor lighting places.