Indoor LED Light
Energy index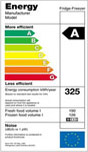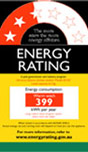 Certificate









Green Partner






THE NAME:
COB 6W GU10 LED Spotlights
Model:
NW-LEDCOB-SPOT-6W-GU10-E
Place of Origin: GuangDong, China
Brand Name: Neway

View Enlarge Image
Description:
COB 6W GU10 LED Spotlights Product Introduction
NEWAY professional R&D, production and sales of cob LED spotlight 6W gu10 spotlights, and in accordance with the guidance and technical support, If you want to understand cob LED spotlight 6W gu10 spotlights, or interested in our cob LED spotlight 6W gu10 spotlights. Please Feel free to contact us.
Product Features:
1.Light source used LED COB package, COB LED surface light source emitting more mildness, product beam is divided into 38 degrees and 60 degrees two luminescent angle type, can be used directly in the inner track lights and track light, as the energy saving beautiful use, and can use environment the cob dimming led spotlights cob track spotlights.
2.Energy saving: ultra-low-power, led cob spotlights energy saving more 80% than traditional halogen; environmental protection: No radiation, no mercury, no lead, completely recyclable; Long life: 30,000 to 50,000 hours, 10 times of traditional lamp; quality aluminum shell: aluminum alloy shell, simple but beautiful, scientific and rational led cob cooling structure; independent research and development, mold making; high quality light source: led lamp beads for the use of prominent light source, and each one can reach 100 - 120 LM; constant current driver: the famous Electronic Components constant current drive power to make high-performance, and to enhance the overall performance led cob spotlight; safe: low voltage, low heat, easy to install.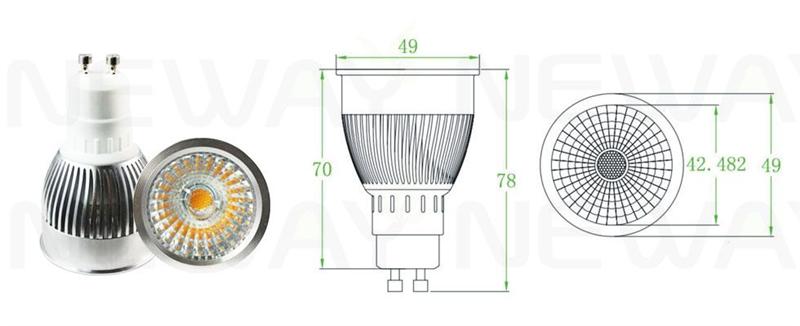 COB 6W GU10 LED Spotlights Specification
01. LED Type: COB LED
02. LED Quantity: 1 pc
03. Chip Brand: Epistar
04. Input Voltage: AC110V-240V
05. Rated Power: 6W
06. Color Temperature: Warm White 3000K-3500K, Pure White 4000K-4500K,Cool White 6000K-6500K, Custom
07. Functions: Non-Dimmable, Custom SCR dimming COB spotlight
08. Luminous Flux: 400LM to 450LM
09. CRI: 75Ra
10. Sizes: (Dia)49*(H)78MM
11. Lamp Holder: GU10, MR16(GX5.3)
12. Installation: Direct replacement for halogen lamps and embedded ceiling lamp shell
13. Light Distribution Angle Type: Partial beam spotlighted
14. Beam Angle: 38°, 60°, Optional
15. Working Temperature: -20℃~+40℃
16. Cover Material: Aluminum
17. Surface Colo(u)r: silver
18. Life Span: ≥50000 Hours
19. Certificates: CE, RoHS
20. Warranty Period: 2 Years
21. Product Weight: 0.135Kgs
COB LED Spotlight MR16,Gu10 Lamp icon
The cob spotlights use cob led light source, this series lampholder lamp with matching classified as the cob spotlights mr16, gu10 spotlight the two. Can completely replace the traditional spotlights mr16 gu10 spotlights use halogen lamp lampholder. Without adding any attachments to the original lampholder match compatible use, widely used in interior decoration lighting: shopping centers, hotels, bars, western restaurant, coffee shop, home decor, window display, local lighting and lighting: artwork, jewelry, antiques, paintings, art pictures and other indoor energy-saving applications places.