Indoor LED Light
Energy index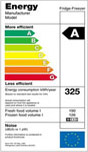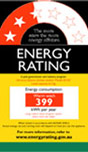 Certificate









Green Partner






THE NAME:
5Meters AC220V High Voltage LED Flexible Strip Kit
Model:
NW-LEDFS-505060-AC220V-IP67-5M10WW-KIT
Place of Origin: GuangDong, China
Brand Name: Neway

View Enlarge Image
Description:
5Meters AC220V High Voltage LED Flexible Strip Kit Pictures
5Meters AC220V High Voltage LED Flexible Strip Kit can use the input voltage AC110V, AC220V-230V. Product packaging with color card blister transparent color put together beautifully packaged style. NEWAYLIGHTING own R & D monochrome 3528, 5050 high Voltage and 5050RGB full color control high Voltage lamps of the series, mold several. Popular selling in Europe and the United States of large supermarkets and shopping malls, divided into : 1M and 5 meters LED high-Voltage self- assembled series of LED Flexible Strip.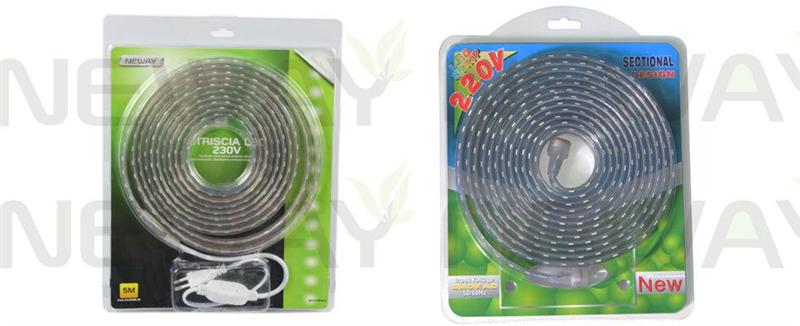 5Meters AC220V High Voltage LED Flexible Strip Kit Specification

01.Packing: Blister paper Card (Shopping centers and supermarkets kits)
02.LED Qty: 60 LEDs/M, Custom: 30LEDs/M, 90LEDs/M
03.Kit Sizes: (L)5000*(W)10mm
04.Input Voltage:

High Voltage AC220V, AC110V(Optional)
05.IP Level: PVC Full-Tube Casing IP67
06.LED Brand: Epistar
07.LED Type: SMD 5050
08.Luminous: 12-14LM, Custom:High Brightness LED
09.LED Colour: Warm White, Pure White, Custom Red, Green, Blue, Yellow, RGB Full Colours
10.CRI: ≥70Ra
11.Beam Angle: ≥120°
12.FPC Colour: White Board
13.Working Temperature: -20°C~+60°C
14.Storage Temperature: -50°C~+60°C
15.Storage Humidity: 10%-90%RH
16.Lifespan: ≥30000 Hours
17.Certificates: CE RoHS
18.Warranty Period: 2 Year
5Meters AC220V High Voltage LED Flexible Strip Kit Installation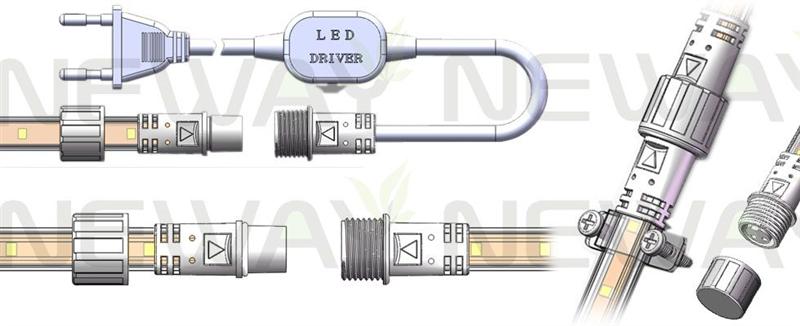 1.Be sure to check before installation whether the following matters have to do, and then the next installation as bellows:
1-1.Please ensure that the power need to install a high-pressure light bar have been closed
1-2.Please ensure that the voltage value of the installation environment is in line with the voltage of the light bar.
2. Confirm the normal operation and correct, start the installation, LED high voltage soft lights shall set the length of the conventional production of five meters and 1 meter. Installation docking can be connected to any length, usually in a large power supply state, the most high-pressure 3528 bar docking connector can reach 100 meters, high pressure of 5050 can be connected to the docking reach 50 meters.
3. On both sides of the end of the high-pressure light bar, have a quick waterproof IP67 connection terminals NEWAYLIGHTING independent open private mode.
4. Installation method : Wine + DIY light bar + plug conventional light bar are equipped with a screw shape easy connection terminals, no need to cut, can any demolition unscrew the connection. The light bar is ideal for the DIY Quick Installation. Quick connect terminal side, mounting clips and screws fixed to the wall on the light bar, mounting clips only to withstand the weight of the light ba .
5. Used for many years, the light bar bad problem, unscrew the screw shape quick connect terminals, easily ripped up the old light bar, simple replacement of the new light bar, free DIY replacement. relative DC12V and DC24V LED flexible SMD lamps with more advantages, more energy-efficient labor and installation costs.
5Meters AC220V High Voltage LED Flexible Strip Kit Application