Indoor LED Light
Energy index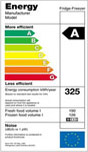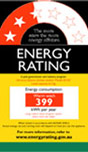 Certificate









Green Partner






THE NAME:
18W 300x300 RGB LED Ceiling Panel
Model:
NW-LEDPL-300300-18W-5050RGB-W
Place of Origin: GuangDong, China
Brand Name: Neway

View Enlarge Image
Description:
18W 300x300 RGB LED Ceiling Panel Photos 



18W 300x300 RGB LED Ceiling Panel Specifications
01. Size: Square Shape-(L)300*(W)300*(T)11MM, Custom
02. LED Brand: Epistar Chip
03. LED Type: SMD5050RGB, Custom
04. LED Qty: 84 LEDs
05. Panel Power Consumption: R 3.4W,G 5W,B 5W, Custom
06. Total Power Consumption(Includes LED Driver): 18W, Custom
07. Input Voltage: AC 100-240V,50Hz/60Hz
08. Power Effciency: ≥85%
09. Power Factor: PF≥0.92
10. Power Supply Type: External LED Driver, Custom Internal LED Driver
11. Power Supply Brand: NEWAY, Optional MEAN WELL,UE,INVENTRONICS
12. Power Supply Certificates: CE RoHS, UL,FCC,TUV-GS,PSE,SAA,KC,CB,BEAB,CEC
13. LED Wavelength: R 615nm-650nm,G 495nm-530nm,B 450nm-480nm, Custom
14. CRI: ≥70Ra
15. Luminous: N/A
16. Emitting Light Direction: Side View
17. Beam Angle: 155° 
18. Illumination: N/A
19. Light Guide Plate Material: Taiwan Chimei Optical Grade PMMA Acrylic LGP
20. Panel Surface Finish: NO, Custom Etching or Printing Various Beautiful Patterns
21. Housing Material: Aluminum 6063-T5 
22. Housing Colour: Silver, Custom White,Gold,Coffee,Brown,Black,Gunmetal
23. Functions: Indoor Energy-Saving Lighting, Custom Brightness Dimmable,Brightness and CCT Dimmable,RGB Multi Color Dimmable,Emergency(Lighting 3 Hours After Power Cut Off)
24. Control System: Switch On/Off, Custom DMX(DMX512),PWM,DALI,86 Panel,RF,SCR,Sound Sensor,Light Sensor,PIR Sensor
25. Installation: Recessed Mount,Ceiling Mounting,Suspended,Wall Mounted,Surface Mounted,Linking Mounted
26. Interconnection: DC Male and Female,2PIN Clips 
27. Impact Resistance IK Level: IK01 
28. IP Level: IP42, Custom: IP65
29. Insulation Class: Class II
30. Working Temperature: -20℃ ~ +40℃ 
31. Relative Humidity: 10-80%RH
32. Storage Temperature: -20℃ ~ +85℃
33. Lifespan: ≥50000 Hours
34. Certificates: CE,RoHS
35. Warranty Periods: 3 Years

18W 300x300 RGB LED Ceiling Panel Dimensional Drawings




All Dimmensions Unit Millimeters(mm),The Tolerance ±0.5m
Below Panel Dimensions for different countries Standard:
1. European Dimensions: 620x620mm,625x625mm,570x570mm, Custom
2. America Dimensions: 298x298mm,598x598mm,595x595mm,598x298mm,1195x595mm,1198x298mm,1198x598mm
3. Other Countries Dimensions: 150x150mm,200x200mm,300x300mm,600x150mm,600x300mm,600x600mm,1200x150mm,1200x300mm,1200x600mm
4. Panel Thickness: 8mm,8.5mm,9mm,9.6mm,11mm,11.5mm, Custom

18W 300x300 RGB LED Ceiling Panel Quality Inspection



18W 300x300 RGB LED Ceiling Panel 36W DMX512 Control System and Brightness and Colour Temperature Dimmable Remote Control



18W 300x300 RGB LED Ceiling Panel Surface Technology 
18W 300x300 RGB LED Ceiling Panel etching or printing various beautiful patterns. 


18W 300x300 RGB LED Ceiling Panel Package


1. Inner Box size: (L)377*(W)340*(H)40MM
2. Inner Box N.W./G.W.: 1.42KGS/1.62KGS
3. Outer Box Size: (L)387*(W)350*(H)175MM
4. Outer Box N.W./G.W.: 6.48KGS/7,5KGS 
5. Qty/Box: 4 Sets/Box

18W 300x300 RGB LED Ceiling Panel Applications
18W 300x300 RGB LED Ceiling Panel is used to directly replace traditional T8 fluorescent lamps,grille lights and lamp panels. LED Panels are widely used in fashion office lighting,KTV advertising lighting,hotel lighting,bar lighting,restaurant lighting,cafe lighting,hospital lighting,coffee tea house lighting,school lighting,home decoration lighting.


Detailed Installation Instruction,Please Click 18W 300x300 RGB LED Ceiling Panel